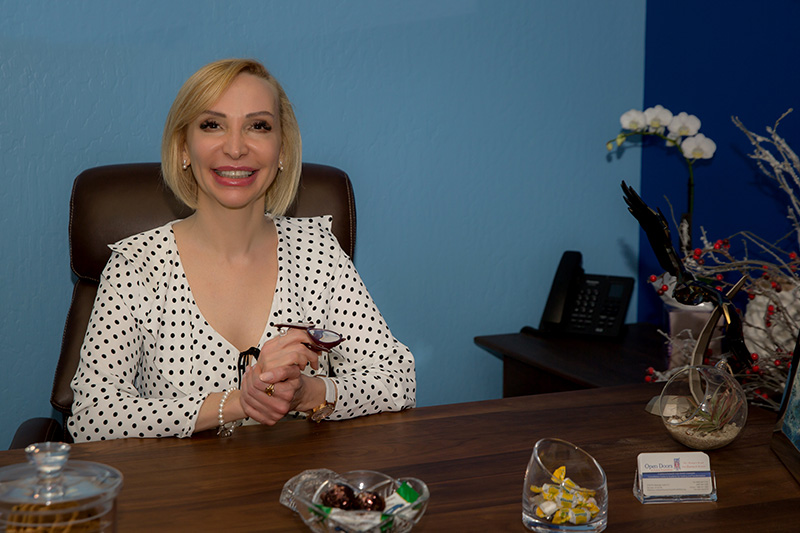 Every life is a story.   And stories shape our sense of the world.  One of my favorites is about a high school teacher who, after having given a half hour lecture on the nation of China, invited questions from the students in his sophomore geography class.   Only one hand went up in response to that invitation, and it was raised by a young woman in the front row who said: "All this about China is very interesting Mr. Poindexter, but have you ever been there?"
But have you ever been there?  A reasonable question it seems, to ask anyone who offers to help us reach a place in life where we want to go.  More pointedly, perhaps, the question arises as to "Just what are your qualifications for guiding me toward achieving what I seek to achieve in order to live the healthiest, happiest, most fulfilling life I can live?"
Over the last fifty years, the business of personal development consultation has flourished.  Like most enterprises, life skill enrichment counseling has been as variable in the legitimacy of practitioners' relevant qualifications as it has been in the quality of service they are trained and competent to provide.  A social scientist/educator in the field of human development for more than a half century myself, I can honestly say I have never known anyone more qualified and credible as a life enrichment practitioner than Dr. Simone.
Yes.  Her record of formal education and professional experience stands as powerful testimony to her extraordinary qualifications for leadership in a wide variety of both public and private sector contexts.  But when it comes to helping her clients, at every level of current functioning and accomplishment, reinvent, define and clarify their own values and intentions for life, see their future possibilities and then achieve whatever it is they wish to achieve most efficiently and effectively, I don't know anyone who can answer more persuasively the question, "But have you been there?"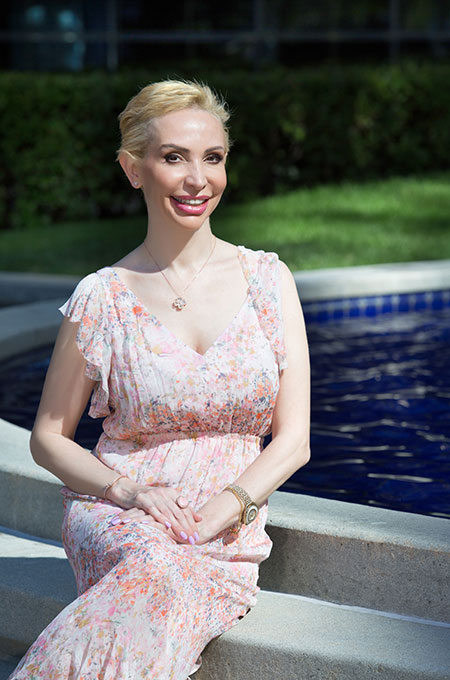 Dr. Simone's life story reads like a journal on achieving beyond limits.  And her work is informed throughout by an international perspective on culture and diversity, born of an often agonizing personal life history as a human rights activist in pursuit of social justice.  She credits these profoundly moving experiences as having inspired her to seek understanding of why people think, feel, and act as they do, by studying scholarly works devoted to such inquiry so as to enhance her own success in helping people eradicate or diminish the negative and damaging impacts of unpleasant events and problems in their lives, regardless of their source.
Enviably fluent in both written and spoken English as her third or fourth language, a recipient of the Outstanding Undergraduate Student Award at the University where she earned a B.A. degree in English Language and Literature, followed by an M.A. in English Language and Literature, an M.S. in clinical psychology from San Jose State University, and a Ph.D. in clinical psychology from the California School of Professional Psychology in San Francisco.   As with everything she's done in life, excellence has been the hallmark of her academic record from grade school through graduate school.
After the early years of her professional life on the faculty of a prestigious university, where she collected a substantial following among both students and colleagues as a highly-respected instructor of English, English Literature, Poetry, short stories, drama, novels, cultural studies, and literary criticism, Dr. Simone went on to extensive, advanced training which included specialized technique supervision by eminent leaders in the field of clinical psychology, and subsequently to distinguished service as a clinician over a period of nineteen years in various agencies, with clients whose lives have been degraded by all sorts of circumstances and conditions -- such as those she treated with unprecedented effectiveness at Momentum for Mental Health and the Center for Survivors of Torture in San Jose, California.
As a social scientist, the results of pioneering empirical studies in her master's and doctoral theses, presented with masterfully sophisticated scholarship and research methodology, have nothing less than transformative implications for the philosophy as well as the conduct of psychotherapy.  She continues to have a palpably contagious sense of optimistic enthusiasm for exploring new directions and innovative approaches to producing optimal outcomes in the treatment of human problems in clinical settings, and facilitating excellence in human performance across a broad spectrum of endeavors.

A fiction-writer and poet since childhood, her literary skills continue to find prolific expression in ongoing projects planned for release as her other work permits.   A former champion swimmer and gymnast, she has a lifelong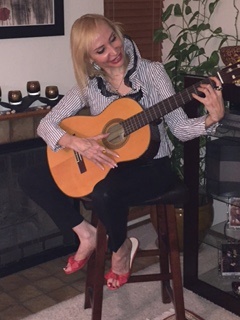 passion for outdoor adventures as a skier and mountaineer.  In addition to reading voraciously, Simone's current activities include tennis, golf, bowling, yoga and sprint running, interspersed with indulgence of her musical talents as a drummer, guitarist and jazz singer.  To say that she lives an eclectic life is an understatement – an eclecticism that seems to fuel her boundless and relentlessly creative energy.
To get a more complete picture of the practitioner she is, add to all of this the charismatically articulate spontaneity, wit, wisdom, and unimpeachable integrity Dr. Simone brings to the substance of her roles as a social scientist, educator, and clinician.  The style in which she conducts herself in those roles is all her own.   I feel honored to introduce the work of this volume, in which she presents a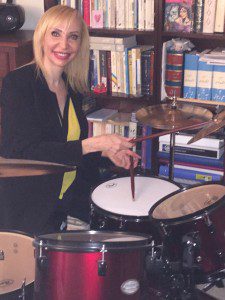 glimpse of the knowledge and wisdom she uses to collaborate with her clients in making it possible for them to grow their lives unimpeded by the obstacle of falsely perceived limitations.
How has she managed to accomplish all that she's accomplished in her life?  How does she continue to do all that she does?  The answer to both of the foregoing questions is, "Superbly."
My intent in this Foreword has been to answer the question,
"Who is Dr. Simone anyway, and what are her qualifications for helping people get from where they are to where they want to be in life?"  For whatever value my efforts here may be to readers of this book and/or Dr. Simone's clients and prospective clients, I will be most grateful.
Robert J. Pellegrini, Ph.D.
San Jose State University Professor Emeritus of Psychology/and
Past-President, Western Psychological Association