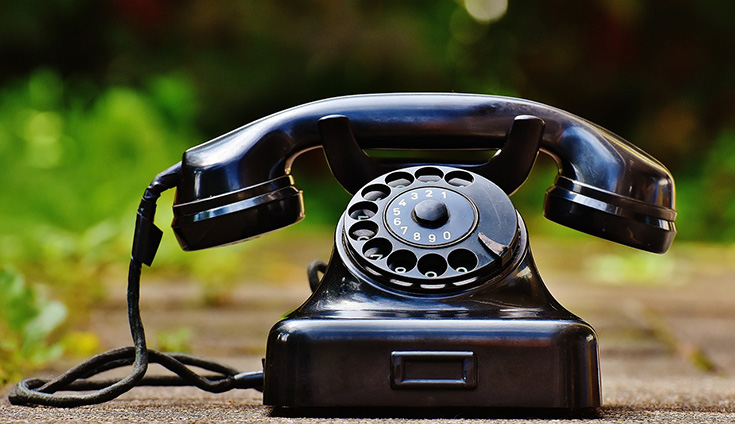 Are you looking for new solutions to your problems? Do you need to talk to someone about what's happening in your life? Do You feel confused or stuck? Take your first step toward a brighter tomorrow with a phone consultation with Dr. Simone…
A Phone Consultation:
Is More Convenient
Saves time
Is Easier
You can call from the comfort of your home or car:)
There is no obligation or long-term commitment
It is my pleasure to announce that I am now available for phone consultations of anywhere from 10 to 60 minutes. I've decided to expand my practice in this direction to provide opportunities for communication with those of you who may only have a question or two, or those who would like to share a personal experience and want to understand it better, or those who would like to get a fresh perspective on what's happening in their lives and find new solutions to their old problems.
This is a great opportunity for those of you who live far away from my office, or do not feel comfortable to come in for an office visit, or those who want to do a quick consultation on something that has been bothering them or doesn't feel right but they can't put their finger on it …
Obstacles that could Prevent you from Taking Advantage of this Phone Consultation Opportunity
A problem some of you might face which can prevent you from scheduling a phone consultation is the social stigma you might believe to be attached to seeking consultation from a professional. Another obstacle might be the common belief that "consultation does not work." The third hurdle to overcome is "the fear of disclosing your private feelings, thoughts and attitudes; the fear of feeling vulnerable, misunderstood or judged." But that's not the end of the problem… What makes this even worse is the fact that you might assume that others will think that you are weak if you seek help for a problem because you are supposed to solve your problems on your own(!) which means you won't dare seek consultation; and, because problems almost NEVER go away on their own or with time, they will get worse and continue to negatively impact more areas of your life, leaving you feeling stuck…
And, worst of all, some of us can't get past the idea that seeking professional consultation is a waste of time or will take too long with little or no long-term results.
All this can make trying to figure out how to create happiness, success, and fulfillment in your life and relationships a nightmare!
How to Overcome these Obstacles to Engaging in a Phone Consultation
First of all, let's remember that most of the very successful people we know, like Oprah, have had a coach at some point of their journey because they knew it well that they did not have to reinvent the wheel… If someone has had success in an area or more and is willing to share her/his experiences, then why not utilize their hard-earned expertise and achieve your goals faster and in smoother ways?
Secondly, it is an act of courage to seek help to achieve your goals. If you are afraid of asking for help then you have now even more reasons to do it anyway, to overcome the fear of taking action of any kind, regardless of what others might say or think, which could be an ongoing obstacle in your life. "Fear" is one of the most harmful road blocks to our happiness and the sooner you overcome it, the better off you will be… Please look back at all the opportunities you have probably missed out on just because you were afraid of rejection, being judged under a negative light or feeling misunderstood… And remember that the person you are seeking consultation from is a human being like you who has made more mistakes than you can think of, and has faced those fears numerous times in her life and has found ways to overcome them and is willing to share them with you…
And thirdly, not all consultants are successful in helping everyone with all different kinds of problems… So, it is very helpful to be curious about your prospective consultant's professional accomplishments to see if they are the right person to be in the trenches with you until you solve the problems you are facing now… So, please take a minute to look at my background and experience below, and decide for yourself if you feel I am the right consultant for you…
Who is Dr. Simone, And Why Should I Listen to Her?
I have a Ph.D. and three Master's degrees in Clinical Psychology, research, and English Literature.
For over 20 years I've been able to successfully help individuals from different walks of life, with diverse racial and cultural backgrounds, diverse educational and professional interests and histories, different countries of origin, different ages (from 4 years old to 82 years old), different gender identities, different sexual orientations, with physical and mental disabilities, diagnosed with severe and less severe diagnoses, with personal problems, relationship issues, family discord, and marital difficulties. Among those problems are depression, anxiety, self-doubt, insecurity, shyness, anger, past trauma, loss, loneliness or unhappy relationships.
In last 10 years, in addition to helping hundreds of my clients to live happier, more fulfilling lives, I've been fortunate to help 56 individuals with serious diagnoses (some of them having been locked up numerous times, in inpatient psychiatric facilities) and on cocktails of medication to overcome problems and live successful, happy lives without depending on any medication or more counseling. Most of these clients were labeled as "hopeless" by previous counselors who had long given up on them.
International Lecturer at prestigious universities. I have over 35 years of teaching experience at different educational levels and 8 years of experience educating college students; currently teaching at San Jose State University.
International Public Speaker: Over 25 years of experience providing workshops, trainings, panels and interviews at prestigious universities, National Alliance on Mental Illness (NAMI), Community Mental Health Agencies such as Momentum for Mental Health, Asian Americans for Community Involvement (AACI), and many other…
BELIEVING from the bottom of my heart that people CAN CHANGE for the better and that there is ALWAYS HOPE for those who want to improve. My goal is to help as many individuals as I can to live happier, more fulfilling lives so we can all live in a better world.
My clients tell me that I'm easy to talk with and add that they enjoy my good sense of humor!
Awards, Titles, and Designations:
Hall of Fame award for Counselor 2017
Best of Campbell Awards for Counselor 2016 and 2017
VIP Woman of the Year Circle, National Association of Professional Women. For excellence and commitment to her profession, while encouraging the achievement of Professional Women
Co-Author of forthcoming book with Dr. Robert Pellegrini, Ph.D., Professor Emeritus and Former President of Western Psychological Association: Loving Relationships: Can't Live With Them, Can't Live Without Them!
Author of forthcoming novel: Fairy Tales Turning into Horror Stories: The Story of my Life!
Voted as the most popular professor 5 years in a row
Researcher: Published a study on the development of a valid and reliable outcome measure (PAQ: Personal Agency Questionnaire, 2012): "Impact of Gender, perception of being overweight and fat acceptance on Personal Agency: Establishing additional validity and reliability for the Personal Agency Questionnaire (PAQ) (Lundquist, 2015).
Entrepreneur
If you feel confused or stuck, if you have unanswered questions, if you're wondering what to do next, and if you are curious as to how to create happiness, success, and fulfillment in your life and relationships, take your first step toward a brighter future and schedule a phone consultation with me…
A Phone Consultation with me:
Makes it possible for you to feel confident and strong to follow your dreams and get what you want from your life!
Gives you the practical tools to overcome what's blocking you from actualizing your full potential and set you free from fear, self-doubt, insecurity or other obstacles once and for all, so you can take your first steps toward a brighter tomorrow …
Makes it possible for you to establish and maintain happy relationships in record time …
And Best of all… My clients tell me that they often experience a sense of wellbeing, powerfulness, and hopefulness within first hours of us working together.
If you are interested, please click on the link below…. Looking forward to hearing from you and to helping you live a happier, more successful life…
Together, Toward a Brighter Tomorrow …
Dr. Simone